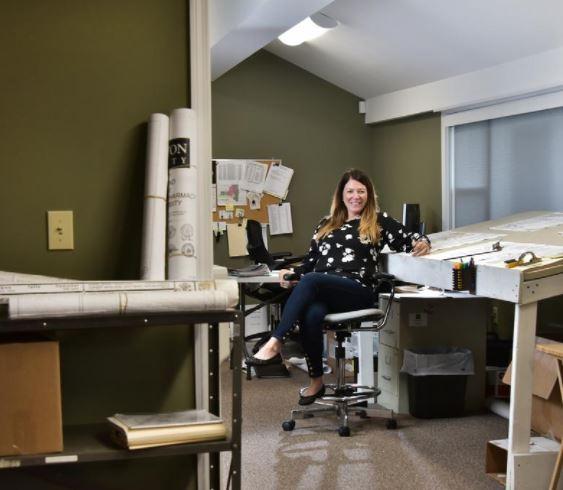 Eileen Venn was born in Troy NY. A graduate of SUNY - Albany with a Bachelor's in Business, Eileen began her career at the Gazette newspaper selling advertising, then worked in several different roles at The Boston Beer Company and DeCrescente Distributing. Her success was no surprise, Eileen's personal drive and hard work ethic helped her to succeed and quickly move up the corporate ladder.
Managing over 5 million in inventory and often times being the only women in the room, pushed Eileen even further. Asking herself "Why can't I be my own boss?"
In 2008, Eileen did just that, purchasing Mechanical Testing, Inc., looking to become a female owner in the Construction Industry was not an easy task. Fortunately, Mechanical Testing, Inc. was the company that her father had worked at and retired from. In a way Mechanical Testing, Inc. was already familiar to her from conversations at the dinner table growing up and that helped the transition from Sales & Marketing in the Beverage Industry to Construction company owner. Learning the trade and lingo took time but the knowledge of all other business stuff helped in the transition.
More than a decade of owning MTI., Eileen has brought the company into the digital age by becoming virtually paperless, no small feat for a construction company. Eileen's years of people management, sales, inventory, financial and marketing training has brought the company into a new era of profitability and growth. Increasing the number of service offerings and tripling the number of employees currently employed at MTI since the start of her ownership.
We have added a UAV's, Thermal Drones and hand held, LiDAR 3d Leica Scanner to assist our partners with providing "Full Project Awareness" We have been able to partner with DJI Enterprise, Leica, and more to provide honest and reliable services.
In 2021, Eileen began to look at opportunities outside of the Northeast to expand her business. She was made aware of Senco Services Corp in St Louis, MO led by Lin Reinke another woman business owner. They realized their paths aligned and made an offer to purchase Senco Services Corp, Lin has stayed to help manage the transition and the market. They look forward to gaining ground and furthering the agenda to be a premier Test & Balance firm with ancillary services.