The Answer Is In The Sky
DID YOU KNOW?
Mechanical Testing Inc. is an Authorized DJI Enterprise Dealer, Certified DJI Repair Center, Flight Training and Drone Service Company? Our team are professionally DJI certified, FAA compliant and fully insured.
WHAT DOES THAT MEAN?
When you are speaking with our team, you can have the peace of mind knowing you are working with a professional drone operator who fully understands the technology inside and out. Our inspections offer drone solutions for commercial customers that can significantly reduce costs of many items. Specifically, they can eliminate the need for costly lifts, eliminate manual labor, survey land, scan roofs and much more. Drone use is a valuable option for many companies because they are safe and save a lot of time walking sites when they can be flown.
CUSTOMIZABLE SOLUTIONS INCLUDE: Topographic maps & surveys/ Remote Imaging/ Monitoring job progress for billing/ Crane Inspections / Thermal Imaging Scan / Building Envelope Tests / Roof Inspections / Aerial Photography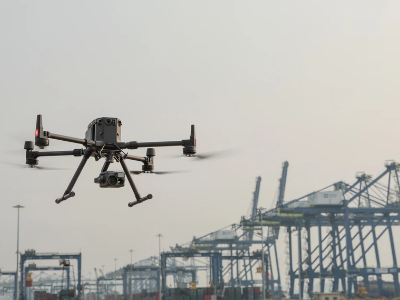 Authorized DJI Enterprise Dealer
MTI Drones is an Authorized DJI Dealer offering all DJI Enterprise products and accessories to all commercial businesses. We will advise you on the best drone for your specific application. We will not try to oversell you on a drone, as we want you to have the most efficient drone for your job. MTI Drones can also offer you a variety of hands on, virtual or classroom type trainings to ensure you understand the features of the drone and use it to it's full potential.
Additionally, we offer after sales support that most of our competitors can't do. We have a full service repair shop with Certified DJI Repair as well.
Want to buy a drone? visit www.mtidrones.com and call us at 518-450-7292

Certified DJI Repair Center (Consumer & Enterprise)
MTI is dedicated to get your drone back up in the air and ready for you to fly!
REPAIR PROCESS
We are sorry to hear about your damaged aircraft. To get your aircraft back in the sky as quickly as possible, one of our certified DJI Repair Technicians will immediately provide an email containing photographs of the items as they were received as well as a quote for the estimated labor and parts necessary to get your aircraft back in the sky. Our professional diagnostic process is only $39.
To move forward with repairs, you will be required to sign and return the quote, prepay for any parts and labor required for the repair, as well as, return shipping fees. Our labor will be charged at a rate of only $75/hour. If you choose not to have the repair performed, you will only be responsible for the $39 diagnostic and return shipping fees. If the equipment is left with an outstanding payment for more than 30 days, the client will be charged an additional $100 storage fee. Equipment with an outstanding balance and unpaid storage fee will become the property of Mechanical Testing Inc.
MTI Drones is not responsible for any additional damages that may be sustained during the shipping process. We only repair DJI Drones and their flight controllers and do not repair equipment that has sustained water damage. When packaging your drone for repairs, please ensure that along with the aircraft, the flight controller, battery, charger and all damaged parts are included. We can not begin the diagnostic until all of the necessary equipment has been received. An MTI Drones representative will send you a confirmation email of completion including tracking number to return address.
Power Line Inspections
MTI Drones is experienced in Wind, Solar and Cell Tower inspections.
Why inspect a wind, solar or cell tower by UAV?
Safety and reliability should always be prioritized when it comes to deciding what drones should be used for power line inspection.
The magnetic field generated around power lines and transmission towers is strong, but thanks to the built-in D-RTK module, DJI M210 Series is able to resist magnetic interference, realizing centimeter-level positioning accuracy, excellent flight stability and reliability even when flying near to these devices.
Although D-RTK technology solves the problem of interference and positioning accuracy, close-range inspection can still be risky for inspectors who lack skills in drone operation. Ordinary drones require inspectors to fly close to power lines and transmission towers in order to get clear images, which needs careful operation. The Matrice 210, however, can carry the Zenmuse Z30 zoom camera with a 30x zooming capability, making details of transmission towers available from ten meters away or more. With a tap on screen, the target area is enlarged and zoomed in to, significantly improving work efficiency and safety.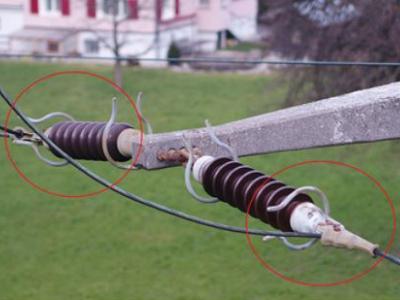 Wind Turbine Inspection
Why Inspect a Wind Turbine with a UAV?
Companies have adopted drone programs to inspect assets because drones get the job done more efficiently while keeping people safe from the potential risks of manual inspections. Traditional drone inspections, while effective, require highly skilled drone pilots and long processing times to generate actionable insights from data analyses. An automated drone program can simplify the inspection process. By collecting images and data with DJI drones and using automated software solutions to automate flight routes and gain insights, the post-inspection analysis process can be expedited.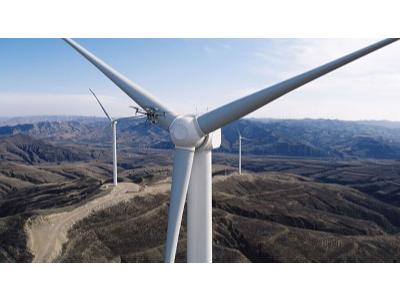 Solar Inspection
Why Inspect a Solar Farm with a UAV?
A drone's capacity to cover vast distances and provide high-resolution aerial images has allowed many companies to optimize their efficiency when completing dangerous or time-consuming tasks. Drones have provided solar farm managers with accurate data via new technological developments, such as thermal sensors, ensuring that routine operations are conducted more efficiently.
Companies across the Energy Industry, are combining cutting edge technology with drones to increase the efficiency of their energy plant operations, with drones playing a critical role in their quest to provide reliable and affordable energy to their customers.
Traditional solar field assessments consist of inspecting each panel with handheld thermal imagers to check for defective cells or cables. During this process, personnel have to manually keep track of the faulty panels' locations to perform maintenance afterward. Given the dimensions of most solar farms, this method of inspecting is inefficient and results in a heavier, and sometimes hazardous, workload to maintenance and operations teams.
Drones are continuously being used on solar farms to improve inspection operations, especially areas that are highly irradiated and create a host of issues for on-site teams. The use of drones allows solar farm teams to cut inspection time by 70%, a significant reduction when compared to traditional methods.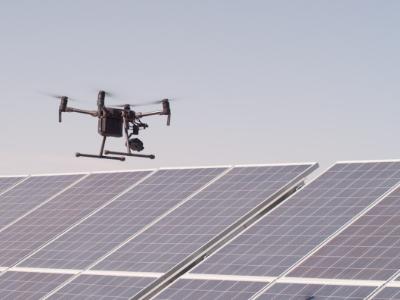 Mapping
Land Survey
Using our fleet of Phantom 4 RTKs, we are able to acquire high resolution images, as well as, centimeter level positioning in our maps. This imagery is processed using advanced photogrammetry software to generate orthomosaic maps, digital elevation models, 3D Models and panoramic images of a site. This type of imagery is commonly used for site design, health and safety inductions, evacuation plans, tendering information and as-built photography.
Topographic/Orthomosaic Mapping:
Orthomosaic Maps are a powerful tool used in a series of industries, allowing users to gather an accurate representation of land calculating a given distance, area or volume. Orthomosaic Maps consist of a series of individual high resolution, low altitude images stitched together using embedded longitude & latitude coordinates to create one high resolution composite image. These images are adjusted accordingly to account for lens distortion and camera tilt.
3D Map Reconstruction:
Have you ever wanted to create a 3D image of a building or specific area? With drones, this is now easier than ever! In order to properly create a 3D Map using drones you will need an accurate Geographic Information System (GIS). This system is used to capture, store, manipulate, analyze, manage, and present spatial or geographic data. When creating 3D maps the drone will fly autonomously using preprogrammed waypoints set by the pilot. This is imperative as this will cover 80-90% overlap of a given area which would be extremely difficult for a pilot to perform manually.
Additionally. DJI has rethought its drone technology from the ground-up, revolutionizing its systems to achieve a new standard for drone accuracy – offering Phantom 4 RTK customers centimeter-accurate data while requiring fewer ground control points.
Roof Inspections
Drones are a great device to utilize for a roof inspection for many reasons. At MTI Drones we use our Mavic Enterprise Dual to inspect your roof (see attached specifications). This offers pictures and a thermal scan that can look at the membrane of your roof to detect water or damage no visible to the naked eye. It is important so you know if you really need a roof repair or replacement or just to verify what the roofing contractor is telling you. We can provide that third party opinion you may need before investing thousands in your roof.
For larger commercial roofs we utilize our M210 with Z30 camera and Thermal Camera to provide the most accurate report possible. It also enables us to finish faster and get out of your way. We don't want any downtime or inconveniences for your customers.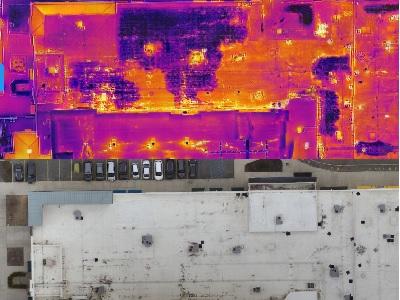 Topographic Surveys/Orthomosaic Maps
Site Progression Orthomosaic Mapping
An orthomosaic map is one large high resolution image composed of hundreds of lower elevation images stitched together. The creation of this map is possible, due to geo-reference points being stamped every time an image is taken using an MTI payload.

An orthomosaic map can be used to calculate accurate area, volume, distance and slope measurements. While utilizing this map, you'll also have the ability to overlay blueprints and drawings from ProCore to compare design versus the build reality.

When safety is paramount nothing helps analyze job site hazards like the perspective an aerial reconnaissance. Drones are an affordable alternative to helicopters, planes and other sources of aerial data.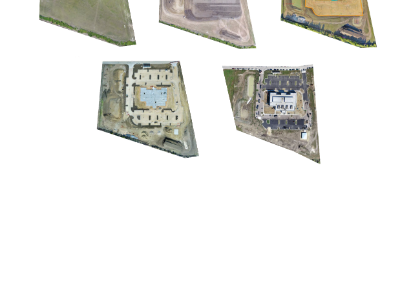 Aerial Photography
MTI Drones has performed a variety of services for our customers from thermal scans, mapping to pictures of their business, space or land. We have a variety of specialized cameras so we can customize the project to the size and pictures you need. We can go as basic or as complex as you want.
Thermal Imaging Building Scans
Thermal Imaging Inspection
We use drone-mounted full radiometric thermal cameras to inspect sites and assets for leakages, concealed defects and problematic temperature variations. The use of drones is particularly well-suited to high, difficult to reach assets.
This solution overcomes the challenges of surveying large and inaccessible areas, offering a technique which is quicker, safer and creates significant cost efficiencies.
Identify problems before failure occurs
The speed, ease and cost of drone-based thermal inspection means this workscope can be carried out more frequently than traditional methods. In turn, this means identified areas can be monitored more often until maintenance or replacement can take place, ensuring failure does not occur.
Reduce costs
Avoid the expense of using helicopters or the time inefficiency caused by conducting inspections manually.
Detailed, accurate data
Manual thermal inspections are often slow to undertake and can provide inaccurate data, particularly from high or difficult to access areas. Avoid guesswork and incorrect decision making with detailed, actionable data.
Drone Training & Product Introductions
MTI Drones offers several training packages to assist you with your new drone or training needs.
Flight Orientation & Training:
Complete FAA Drone Registration process -
Preflight Inspection Checklist, In depth overview of DJI Application used to operate UAS (DJI Go, DJI Go4, DJI Pilot) , Autonomous Flight Modes Overview, and Question and Answers.
Hands on Beginner Flight Training - Perform safe flight maneuvers to operate the drone at Low altitudes, High altitudes and Emergency scenarios.
Flight Orientation - Virtual - Complete FAA Drone Registration process ,Preflight Inspection Checklist ,In depth overview of DJI Application used to operate UAS (DJI Go, DJI Go4, DJI Pilot),Autonomous Flight Modes Overview and Question and Answers.
Indoor Flight Training - Discuss recommended flight settings for safe indoor operations, Demonstrate safe flight practices for indoor operations and Complete various indoor flight exercises. Drone Provided: Yes - DJI Mavic Mini
Commercial Drone Consulting Services - Discuss your organizations future drone operations and recommend the best drone & payload based on budget and need, Recommend the necessary software, licenses, waivers and accessories required for your operations, Assist with the process of obtaining any FAA waiver and Discuss any outstanding or foreseeable concerns or questions with your drone program.
Call us for more details at 1.518.450.7292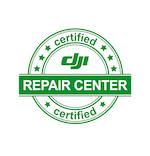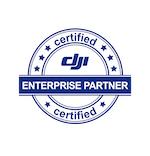 Mutual Link
MTI Drones is proud to be a reseller for Mutualink.
The Mutualink Solution
Easily share radio, voice, video & data for cross-agency collaboration. Connect with partner agencies in real time with Mutualink's interoperability system to quickly resolve incidents.
Public safety agencies and critical infrastructure organizations need radio interoperability. Our solution goes beyond basic radio interoperability to provide LMR to LMR, LMR to LTE, real-time video sharing, geospatial information and data sharing capabilities.
All of this is possible through our powerful capability and network called the Interoperable Response and Preparedness Platform (IRAPP). This network is the largest nationwide network of public safety agencies, critical infrastructure, schools and private enterprise security. The IRAPP is transport agnostic, device agnostic and media agnostic. It leverages your current communications assets and incorporates new devices as needed. Connect to the IRAPP network via public or private LTE, satellite or terrestrial broadband.
Call us for more details how Mutualink and Drones can work together to provide data solutions for many situations at 1.518.450.7292