Roof Inspections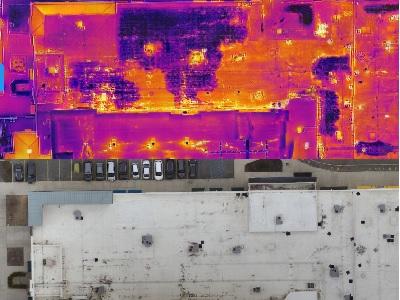 Drones are a great device to utilize for a roof inspection for many reasons. At MTI Drones we use our Mavic Enterprise Dual to inspect your roof (see attached specifications). This offers pictures and a thermal scan that can look at the membrane of your roof to detect water or damage no visible to the naked eye. It is important so you know if you really need a roof repair or replacement or just to verify what the roofing contractor is telling you. We can provide that third party opinion you may need before investing thousands in your roof.
For larger commercial roofs we utilize our M210 with Z30 camera and Thermal Camera to provide the most accurate report possible. It also enables us to finish faster and get out of your way. We don't want any downtime or inconveniences for your customers.
---

Let MTI make your next project a SUCCESS!
Please contact us or call us today for a FREE QUOTE!
or Call us at 518.450.7292