About
MECHANICAL TESTING, INC.
Putting safety and quality to the test for over 50 years by providing Full Project Awareness. Contact us for industry-specific case studies at 518.450.7292
MTI, established in 1967, prides themselves on independence and providing customers with a "Full Project Awareness" approach. We are a vibrant, women-owned and operated company with a strong digital infrastructure and leading HVAC Test and Balance services program. The company, identified as a leader in the Northeast, is known for a high-level of integrity, industry knowledge, quality control, and excellent customer satisfaction. Over the last two decades, MTI expanded their services to include ASHRAE 110, Building Commissioning, Reality Capture Solutions, Fume Hood Testing, Thermal Façade Building scans utilizing commercial grade drones and other ancillary services. We are AABC, NEBB, TABB, CxA certified.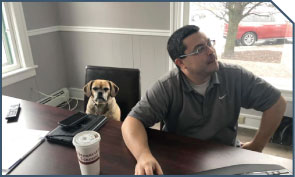 Are you looking for a fun and challenging work environment?
Join our growing team of professionals, get in touch for current openings.
See Job Openings ›
Biosafety cabinets (BSCs) and fume hoods are both used in laboratories to provide a safe working environment, but they have different purposes and features:1. Purpose: Biosafety Cabinets: Designed to provide both a clean work environment and protection for employees who work with biological hazards. BSCs are used when working with infectious agents or biohazardous
[...MORE]