3D Scans
As human evolution took place humans built things on grander scales, constantly improving and learning better building principles. Now in the 21st century that is no different. UAV's and Robotic technology has increased humans ability to build with precision and accuracy that was only achievable in the past by the most master of builders.
Today using LiDAR to measure existing conditions is accurate down to the 0.5mm. When it's time to put an addition on your existing building or facility, getting a 3D LiDAR scan of the environment can save the project (Owner) tens of thousands, if not hundreds of thousands of dollars in man hours for layout, coordination, human error, etc...
Gaining "Full Project Awareness" is key from the beginning of a renovation all the way through the life of a Commercial or Industrial Building. When you bring a 3D Model to the table of a project many positive things occur:
Construction Team makes more informed decisions
Elevation Conflicts & Clash Detection
Verify Changes over time (possible foundation settling issues)
Verify Construction Processes
Verify Retro-fits and Validate existing conditions
Create working RVT for alignment with existing CAD files
Preservation of Historical & Cultural Environments
Map Measurements utilizing point clouds
Point clouds are a collection of millions of very accurate dots, that when viewed together create a three dimensional image of a structure or real-life object or space and much, much more.
The most common use of point clouds is to capture a measurement and create updated drawings of a building. These are then used for designing and managing renovations. MTI Point cloud data is processed in several Revit using a Leica 3d scanner to produce different types of 2D drawings and/or 3D models.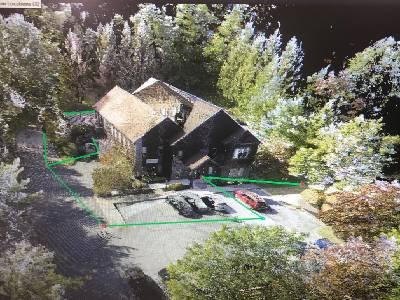 Create map of building in 3D or 2D model for Revit
At MTI we understand engineers and construction managers need an accurate measurement of 3D points. We can help you capture these images for your visualization and modeling needs. We use industry-leading, survey-grade Leica laser scanners. Leica has the best 3d laser scanners on the market, delivering outstanding range, speed and the highest quality 3D data. We have tested other scanners and they do not compare.
Leica has complete laser scanning ability with precise and accurate instruments, state of the art software, and dependable services.