Robotic and LiDAR Services
LiDAR Services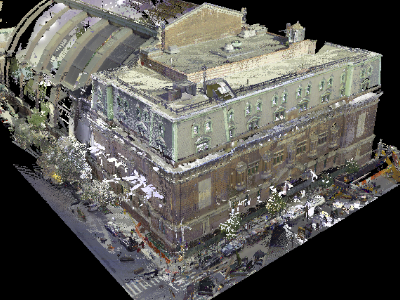 Point clouds are a collection of millions of very accurate dots, that when viewed together create a three-dimensional image of a structure or real-life object or space and much, much more.
The most common use of point clouds is to capture a measurement and create updated drawings of a building. These are then used for designing and managing renovations. MTI Point Cloud data is processed in-house for use in Revit, or other BIM Modeling software, using a Leica RTC 360 scanner to produce different types of 2D drawings and/or 3D models.
---

Let MTI make your next project a SUCCESS!
Please contact us or call us today for a FREE QUOTE!
or Call us at 518.450.7292