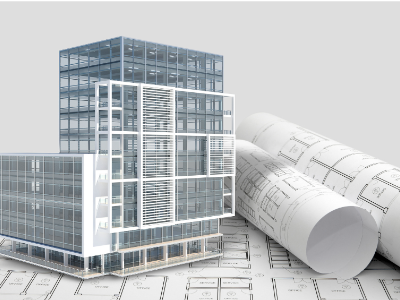 What should the communication be during the building commissioning process from the commissioner?
During the commissioning process of a commercial building, you can expect various forms of communication to ensure that the building's systems are installed, tested, and operated correctly to meet the intended design and performance criteria. Effective communication is crucial to ensure all stakeholders are aligned, issues are addressed, and the building functions as intended. Here's what you can generally expect in terms of communication during the commissioning process:
1. Planning Phase:
Initial meetings to establish project goals, scope, and expectations.
Identification of key stakeholders, including the owner, design team, contractors, and commissioning agent.
Clear definition of roles and responsibilities of each party.
Discussion of project schedule and milestones.
2. Design Phase:
Regular meetings to review the design documents and specifications.
Clarifications and discussions regarding the design intent, operational requirements, and performance criteria.
Addressing any potential conflicts or discrepancies in the design.
3. Pre-Construction Phase:
Communication about the commissioning plan, including the testing procedures and protocols.
Coordination with contractors to ensure they understand their responsibilities during the commissioning process.
Sharing of relevant documentation and procedures with the construction team.
4. Construction Phase:
Regular progress meetings to keep all stakeholders informed about the construction status.
Coordination between contractors and commissioning agents to schedule tests and inspections.
Communication of any changes or deviations from the original design and how they might impact commissioning.
5. Testing and Verification Phase:
Communication between commissioning agents and contractors to schedule and perform tests on various building systems (HVAC, lighting, controls, etc.).
Documentation and sharing of test results, including any issues or discrepancies that are identified.
Collaborative problem-solving to address any issues that arise during testing.
6. Functional Performance Testing:
Communication about the functional performance testing process, including the simulation of real-world operating conditions.
Review of test outcomes and identification of any areas that do not meet performance criteria.
Coordination with contractors to resolve any issues and retest as needed.
7. Training and Handover:
Communication regarding training sessions for building operators and maintenance staff.
Discussion of operating manuals, maintenance schedules, and warranties.
Handover of all relevant documentation to the building owner.
8. Post-Occupancy Phase:
Communication with the building owner to address any operational concerns or issues.
Regular check-ins to ensure the building systems are operating as intended. Monitoring and adjustment of systems to optimize performance based on actual usage.
Throughout the commissioning process, effective communication channels could include in-person meetings, emails, phone calls, video conferences, and document sharing platforms. Regular updates and open communication among all parties involved will help ensure the successful commissioning of the commercial building. We strive to offer a boots on the ground approach, we don't believe this can be done by sitting behind a desk, You should expect to see your commissioner often and/or get frequent updates of the project.