For the past 5 years MTI has grown in both size and the amount of solutions we are bringing our clients. In years past we were chosen by DJI to be one of their Enterprise Channel partners helping raise awareness and sell their commercial and industrial aerial platforms. Now MTI is lucky enough to become a Mutualink Channel Partner as well. These two technology giants have authorized MTIDrones to beginning selling the "MTI Interoperability Bundle".
Being able to bring a UAV, into your communication feed, impacts decisions on assets, safety of officers and other tactical decisions in real time across multiple devices. The DJI-Mutualink Bundle (MTIDrones weblink) allows operators to begin streaming live images from the M300 right out of the box. Mutualink's patented technology can operate even in disaster areas after Hurricane's or Tornado's when power and telephone are out, the Mutalink Go Station is like setting up an emergency communication system. In minutes, out of the box, your team can be communicating images from the H20T Camera (4k&Thermal) back to a command center.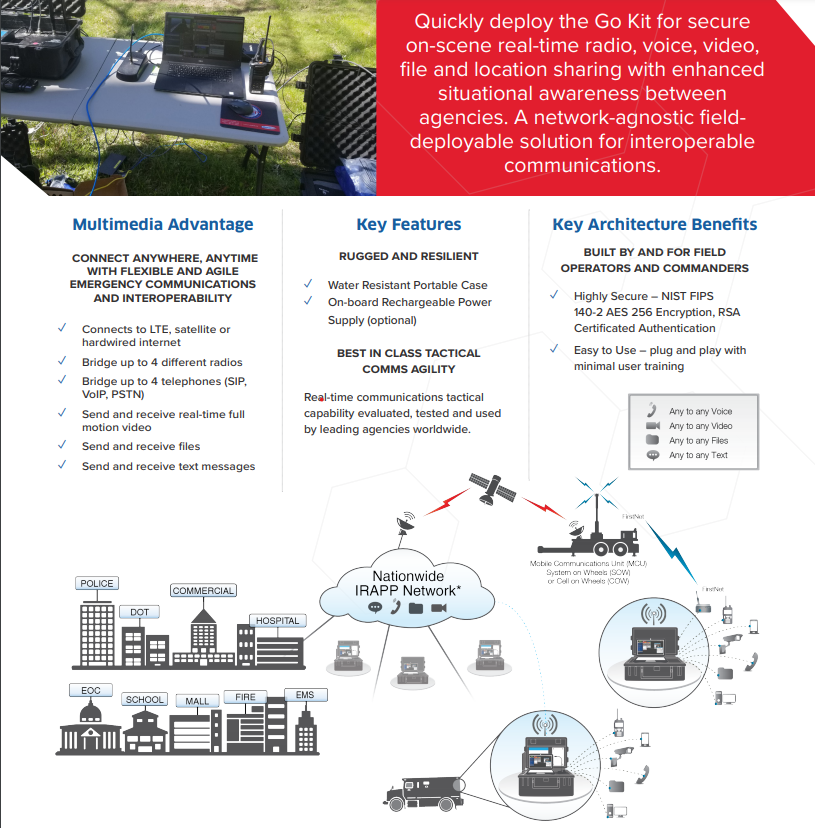 MTI Interoperability experts can help your agency find the tools to help Force Multiple the resources available on any given shift.
Disaster Response
Event or Protest Security
Night time Operations
Construction/Inspections Applications
Campus or Site Security
Use cases emerge weekly!
Take information collaboration to an entirely new level with the DJI-Mutualink Bundle available only at MTIDrones
Here is a great video explaining how UAV's and Mutualink operate together