Mechanical Testing, Inc. has always been an early adopter of new technology. Whether we are implementing new Evergreen Telemetry manometer for our building commissioning services or using Unmanned Aerial Vehicles (UAV's) to Thermal Scan buildings and their enclosures to assess Building Envelope performance, MTI works smarter, not harder.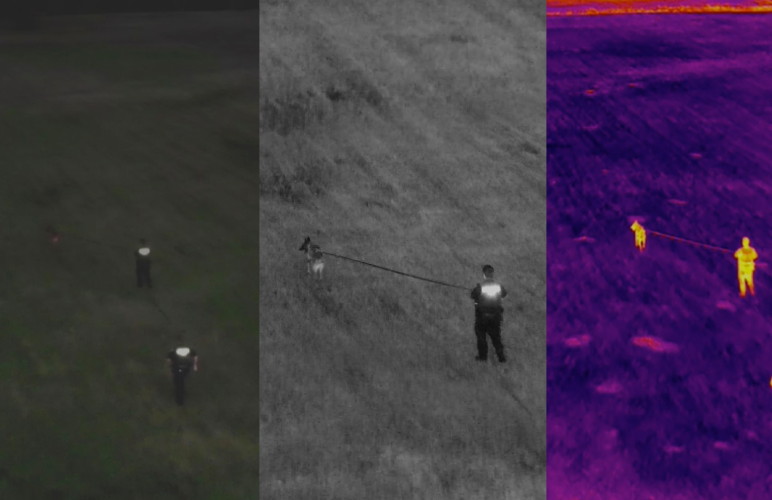 To this end MTI has become a DJI Enterprise Dealer, working directly with the worlds top UAV manufacturer. Over 70% of the worlds commercially and recreationally used drones are manufactured by DJI. As MTI deployed drones for mission critical projects, the dependability of the DJI platform became apparent quickly. When MTI needed to purchase more UAV's as use application grew, Eileen Venn reached out directly to the leaders of DJI inquiring to become a dealer. This would help gain critical knowledge to stay ahead of the competition.
Mechanical Testing, Inc. is proud to be a Women Owned Small Business (WOSB), making MTI the only women owned UAV distributor partner. Additionally, MTI's 50+ years of experience in inspecting commercial buildings, created a perfect relationship for us to distribute to other construction companies.
This created MTI Drones, now a full Division of Mechanical Testing, Inc. providing Private and Public clients with a one stop shopping experience for UAV's, UAV Services, UAV R&D projects and a full time UAV repair shop.
MTI Drones is not only associated with DJI. MTI Drones works with various UAV manufacturers and has a robust network of Industry Partners. Let us know what you are looking for and we will help you find the UAV for the applications your looking for.
MTI Drones is proud to provide UAV's to our Law Enforcement agencies, both local and federal. Working with various clients like Department of the Interior, Department of Defense, Homeland Security, New York State Troopers and many more. We Support our Protectors!
Reach out to MTI Drones Sales Department Sales@mtidrones.com