Total Building Commissioning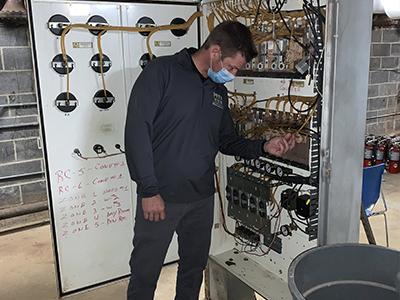 Mechanical Testing, Inc. offers Commissioning and Retro commissioning. Through providing Test & Balance and other niche services for the last 53 years, we were already providing some commissioning services and were requested by our customers to offer full blown commissioning.
WHY US FOR COMMISSIONING?
We are members of AABC Commissioning Group (ACG) All members must be independent of general and installing contractors, manufacturers of equipment or system components, or other entities that could affect the ability of the member to render an independent commissioning report.
Retro Commissioning is a process that works to improve how equipment in the building and systems function together. There are many variables that come into play, the age of the building being one, and retro commissioning can often resolve problems that occurred during design or construction phase, or address problems that have surfaced throughout the building's life. Construction commissioning helps by having your building retro commissioned, this way you can improve the building's operations and maintenance procedures to enhance the overall performance making it more efficient.
---

Let MTI make your next project a SUCCESS!
Please contact us or call us today for a FREE QUOTE!
or Call us at 518.450.7292