Benefits of 3D Aerial Lidar Scanning for Construction
Benefits of 3D Aerial Lidar Scanning for Construction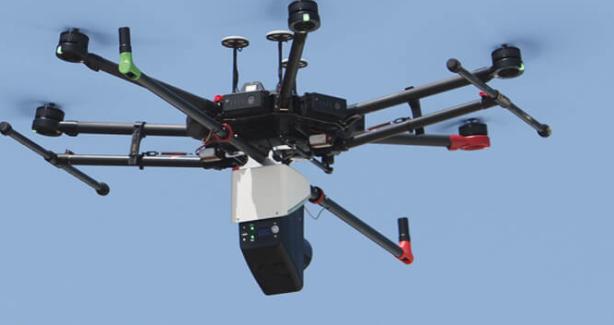 The most precise, efficient method of remote sensing, airborne laser scanning, is more commonly known by the acronym LiDAR - Light Detection And Ranging. This active remote sensing technique records a large area of terrain and its topography as well as any objects that are present there. In other words, you receive both the visible land surface including all vegetation, power lines and buildings, as well as true ground relief.
What is LiDAR Technology?
As mentioned above, LiDAR technology examines the earth's surface, assesses ground surface data, creates three-dimensional models of objects and digital elevation. LiDAR mapping uses a laser scanner to measure points using an integrated inertial measurement unit (IMU) and global navigation satellite system (GNSS) receiver. This allows each individual measurement, or point, to be georeferenced. Together, the points combine to create the 3D digital terrain model.
Unlike aerial photogrammetry, airborne LiDAR can collect accurate data no matter what light conditions are on a given day. The 3D LiDAR scanner can even capture points on the ground surface through dense vegetation in greater detail than 3D data reconstructed with photogrammetry techniques.
These data can be quickly post-processed thanks to the built-in post-processed kinematics (PPK) functionality. This means that the positioning doesn't occur in real-time. All positioning algorithms are applied after the data have been collected.
These advantages make aerial LiDAR ideal for a wide variety of applications including corridor mapping, mining and quarrying management, forestry, civil engineering, environmental monitoring (e.g. monitoring river delta sedimentation or coastal erosion), archaeology, and construction, among others.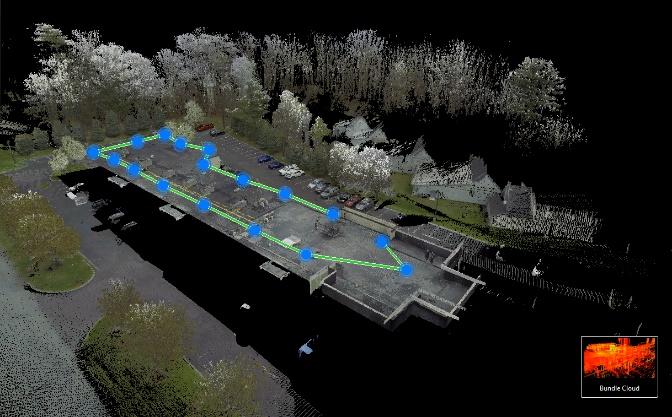 LiDAR in Construction
Construction sites always have a lot of moving pieces. There's a general contractor, an engineering company, earthmovers, and a wide variety of subcontractors onsite to perform specialized work. In addition to all the different teams, deadlines are tight and delays are costly. Up-to-date records are often needed for decision-making and aligning all the different stakeholders.
Increasingly, the construction industry is using LiDAR surveys to track building projects and produce digital twins for building information modeling (BIM) applications. LiDAR technology can also help produce accurate measurements for 3D models used to monitor structures and Revit models for architects and/or structural engineers.
Fast, On-Demand Image Acquisition
This is a major advantage of using a drone with a LiDAR sensor to collect information. In a relatively short time, a complete picture of the construction site can be produced with greater accuracy than with traditional methods.
The sharp, detailed images produced by drones allow site managers to track progress with the project and make well-informed decisions based on the latest data and reconstructed site maps instead of relying on just the original plans or incomplete data that doesn't reflect the reality on site.
Aerial images can also act as a valuable visual aid during stakeholder meetings so everyone can easily determine what work has already been accomplished and what still remains to be done.
This is only one of the benefits aerial drones can bring to construction companies.
Accurate and Comprehensive Data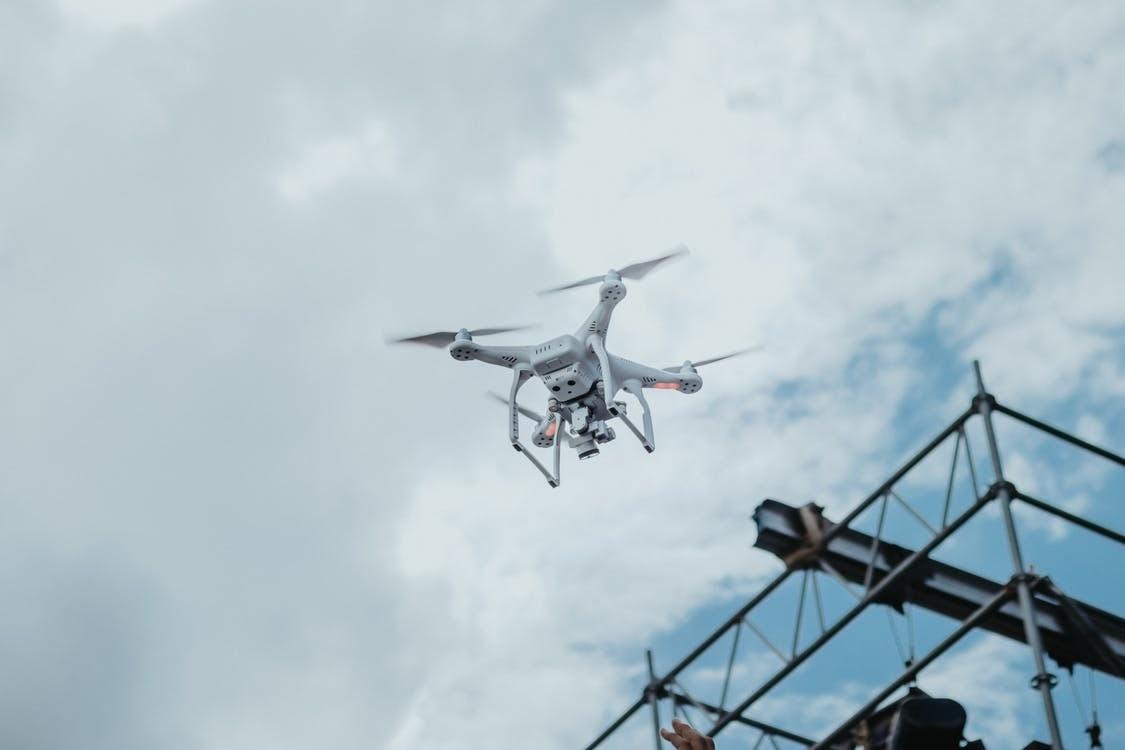 Another critical advantage using an aerial LiDAR drone with a laser scanner provides is that project managers, architects, and other stakeholders can better visualize the true as-built conditions of any project.
Additionally, a drone with a pre-planned flight can survey the land, locate safety issues, and plot this information to a 3D LiDAR scan of an existing building to make sure the building plans are correct. When conducting laser scanning surveying, MTI uses the latest in high-definition scanning technology. This greater accuracy means that we are better able to understand building conditions and help you make better decisions.
Just how accurate is LiDAR? Today, LiDAR is able to measure existing conditions accurately down to 0.5mm.
Saves Both Money and Time
In addition to providing remote access to the current state of the site for managers and surveyors, using aerial drones equipped with high-resolution cameras reduce time-intensive data collection in the field. Having someone on-site flying the drone and capturing images, allows off-site teams to see the progress of projects in their office, rather than requiring frequent travel of all parties to a job site. Images are visible on the computer and can be discussed in a boardroom or during a virtual conference call.
Using aerial LiDAR data also reduces labor costs of completing data collection and processing. In the past, crews of multiple people might have walked a site for hours to collect relatively few data points from which calculations were made to extrapolate additional points. With drones equipped with lidar sensors, the cost of labor and man hours is drastically reduced.
Better Documentation
Once a pre-planned flight has been established, repeated surveying is simple. This means that a building site will have more complete documentation throughout its life cycle. More complete documentation means it's much easier to gain full project awareness from the beginning of a new construction or renovation project. Using a 3D model allows for clash detection and elevation conflicts to be identified.
With a 3D model created with aerial LiDAR laser measurements, changes over time can be verified. This is especially important in cases where a project progresses on top of faulty construction. Without the documentation that comes from repeated laser surveying, it can be difficult, if not impossible to find where mistakes were made - or who's responsible for them. Drone data provides clear, accurate, easily retrievable documentation throughout the construction process, thus allowing stakeholders to pinpoint where mistakes occurred and settle any disputes out of court because the evidence is more straightforward.
Let MTI help with your next aerial LiDAR project. We use the Nextcore RN50 which we beleive is one the best Aerial LiDAR systems available so we also became a distributor for it. They have a two year warranty and provide extensive training. Although, we're well-known in New York City for our 3D LiDAR scanning services, we proudly serve many locations throughout the United States. We've mentioned how getting 3D LiDAR scans can save money, time, and help your project progress more quickly. Reach out and submit a work request today for your project.