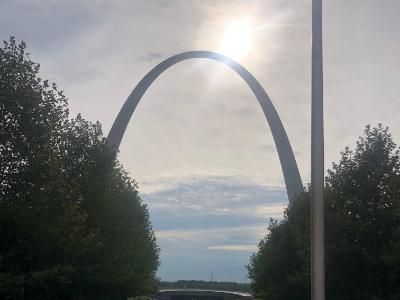 Press Release MTI merges with St Louis Company Senco Services Corp
Mechanical Testing, Inc. Acquires Senco Services Corp
Clifton Park, New York, September 1, 2021 -- Mechanical Testing Inc (MTI) today announced the acquisition of Senco Services Corporation, a leader in HVAC Testing and Balancing.
Based in St. Louis, MO, Senco Services Corp brings MTI more than 48 years of experience and additional trained professionals with an expertise in HVAC Testing and Balancing. Senco has established a strong and loyal client base, earning industry accolades for the quality of their work and integrity of their people. "Joining MTI provides an exciting strategic opportunity to further expand our capabilities, bring our company to the next level with technology, and work with a like minded firm that shares our commitment to client service, quality, culture, and growth." said Lin Reineke, CEO of Senco.
MTI, established in 1967 in New York, is a vibrant, women-owned and operated company with a strong digital infrastructure and leading HVAC Test and Balance services program. The company, identified as a leader in the Northeast, is known for a high-level of integrity, industry knowledge, quality control, and excellent customer satisfaction. Over the last two decades, MTI expanded their services to include ASHRAE 110, Building Commissioning, 3D Modeling, Fume Hood Testing, Thermal Façade Building scans utilizing commercial grade drones and other ancillary services. "We are excited to continue the extraordinary work Senco Services has performed in St Louis." shared Eileen Venn, CEO and Owner of MTI. "This truly brings together two companies that share a vision and commitment to providing support for employees, community, and customer base. We will work hard to continue the momentum of work and establish a solid reputation. "
MTI and Senco, both WBE certified companies, are united with shared values and beliefs. Both businesses were built on a common foundation of core values, knowledge, industry experience, and ideals. In addition, both companies are already members of Associated Air Balance Council (AABC) and the Sheet Metal, Air, Rail, and Transportation Workers Union (SMART) and are certified with the Test and Balance Bureau (TABB). "There are only a few independent TAB HVAC, WBE certified, companies nationally so we are very lucky to have found each other." stated Eileen Venn. "Our shared values and commitment to our people and culture will help us grow and learn even better together."
About Mechanical Testing, Inc.
Established in 1967, Mechanical Testing, Inc. (MTI) is an independent Test and Balance Firm of ACG, AABC, TABB and NEBB. They are also Federal WOSB/WBENC and NYS/MO State certified women owned company. MTI is committed to bringing sustainable solutions for efficient environments. The company goal is to provide clients with 'Full Project Awareness' and a commitment to saving clients' money on energy costs by maximizing building efficiency. MTI and its officers are currently members in good standing with Eastern Contractors Association (ECA), Northeastern Subcontractors Association (NESCA), National Association of Women in Construction (NAWIC), American Society of Heating, Refrigerating, Air Conditioning Engineers (ASHRAE), Associated Air Balance Council (AABC), National Environmental Balancing Bureau (NEBB), Test and Balance Bureau (TABB) and AABC Commissioning Group (ACG).
For more info, visit www.mechtest.com or www.sencoservicescorp.com
Contact Name Jamie Morwin Phone 518-450-7292