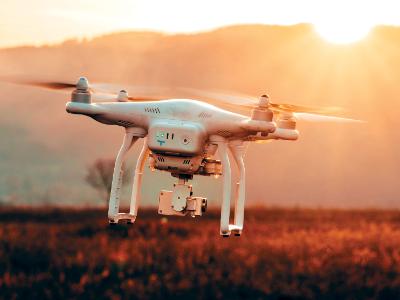 How Technology Saves Time and Money on Construction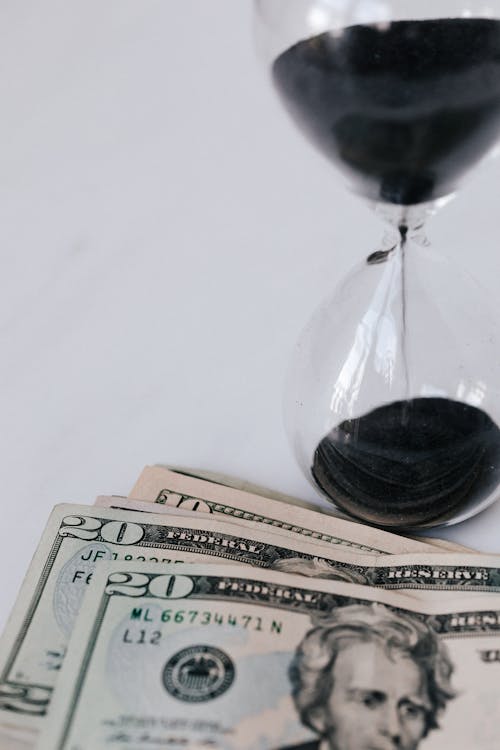 With an ever-increasing number of technologies are emerging in the construction industry, it can be hard to keep up with them all. It is important, though, for construction professionals to stay current on the new technology so they can determine which ones will be most beneficial for their companies.
Historically, the construction industry tends to be slow in adapting to new technologies. That's starting to change as a larger number of companies realize how much time and money can be saved by implementing these innovations. Those construction companies that want to stay competitive need to discover and adopt these innovative technology solutions before they're left behind.
Before deciding which new construction technologies to adopt, companies must research the various technological advancements available. The next step is to watch demonstrations or test the solutions themselves to see which options fit best with their business model and which can solve their biggest friction points.
What are some of these construction technology positive impacts? We'll explore four of the biggest ways cloud computing and the use of aerial drones can increase efficiency on the job, saving you time and money.
Paperless or Cloud-Based Technologies
One of the examples of construction technology is the use of cloud computing and real-time data management to help project managers. ?Paperless and cloud-based technology provides full project awareness. Having a single source of truth on a construction job can reduce errors and improve communication between contractors. A cloud-based solution like MTI's Clipboard was built to ensure we can provide everything you need to know regarding a project.
Combine the accurate, streamlined information of a paperless cloud-based data storage system with the productivity increase that results from these real-time systems (sometimes up to 50%!) and you get results you can't argue with. Is there an upfront cost for systems like this? Of course, there is, but you'll be poised to work on a successful project that builds that much faster.
You'll also have a system that you can pair with mobile technology, like smartphones or tablets. Contractors can access blueprints, documents, contracts, and other critical job-related information in real-time from the construction site. This decreases wait times and delays and allows workers to avoid expensive mistakes.
Drones
One of the most promising new technologies in construction, drones, also known as unmanned aerial vehicles (UAVs), can be partially or fully autonomous. Usually, they're controlled by a person with remote control on the ground. Drones can help reduce time, improve quality, and lower project costs: the three main drivers of efficiency on any construction project. Check out our drone services today!
Faster, Easier Land Surveying
Drones make land surveying faster and easier than in the past. Instead of crews walking the field for days, land surveying can be done in just a few hours with a drone. Surveying for buildings, roads, and bridges all greatly benefit from the use of drones. With fewer people working on this part of the project, construction firms don't need to allocate as much money and time for this part of the project, giving them a competitive edge over companies doing it the old-fashioned way.
Another way this new technology in construction saves you money is that a drone can provide immediate results. In the past, manual processes could take weeks to collect and analyze the data from a survey. With drones, video data can be synced with the office, providing project teams with data as soon as it's captured. In this way, large properties can be surveyed to inspect the land for potential water or grade issues that might arise during the construction phase of a project and design teams. Project teams can immediately begin developing solutions to overcome these potential setbacks - before anyone other than the drone pilot - has had boots on the ground there.
Put Improved Safety Precautions in Place
Worker safety is always a concern on construction sites. Though nearly impossible to avoid all accidents, drones can help the construction industry by assessing job site hazards on a construction site and creating safety workflows. The new technology drones provide can help prevent accidents by reviewing specific parts of a job site before crews start work, improving safety, and improving worker morale.
Drones also can improve safety on the job site by taking the place of people for some dangerous tasks like inspecting at dangerous heights, exploring areas containing hazardous materials, and identifying electrical hazards - just to name a few. Having drones perform tasks like these can greatly reduce the risk of falls, electrocutions, being caught in or between objects, and being struck by objects.
Safety officers can use UAVs throughout the duration of a project to monitor the job site for OSHA compliance. Safety inspections on bridges can be done faster and more safely than with outdated construction methods. A quick glance at aerial footage from a drone allows them to improve their productivity by being able to determine the problem zones quickly and immediately take action.
Near-Instant Inspections
Being able to monitor multiple job sites in a short amount of time by using UAVs is especially helpful for construction project managers. Drones allow project managers to improve the productivity of day-to-day operations by giving them the ability to see how all their jobs are doing in real-time, rather than having to physically visit each job site all the time.
Drones don't eliminate the need for project managers to visit job sites, but they do provide up-to-date information, increasing overall visibility, improving project management as a whole for all construction projects. They can also provide pictures of site progression to both assist with progress billing and help keep the owner excited about weekly construction progress.
Paperless reporting software and drones have allowed MTI to be a leader in the construction industry. We take pride in helping companies implement new technology to make workflows easier, faster, and safer. This helps you save time, money, and improve productivity.